-Campfire Collectibles and Roadside Treasures to come..
Hi everyone! This month has been caRAzy!! I'm moving in with my beloved Piper, we've both been busting ass to get all our product/designers/displays together for the opening of our new
Ok, Now to the Fun Stuff! I've been promising to get y'all some sneak-peeks of what/who we'll be carrying in our store..(drummmmmmRolllllllllllll)- Here we Go!
PIPER & JOHN General Goods will be Proudly carrying items from These amazing Local designers, And much-much more...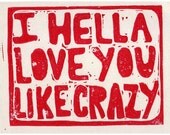 PapaLlama -
Jewelry, Knitted goods and Cards all by Risa Culbertson
BAZAARE GILMAN - Magical Botancial Creations. Hand selected, potted succulents and fauna. By the talented Nicole Schach
Clean, unique designs from mixed metals. Entire collection of necklaces, earrings, bracelets and rings.
By Isabela Bavaran
We're SO thrilled to be a part of what we're wishing to be a revitalization of this adorable Historic District with Small Local Businesses.
Also joining us in the 'Hood will be our new friends-
MRCW's Container (couldn't find a link! But as soon as we gets it,we'll give it to you!)
Crown Nine
That's all the news fit to print today!
Stay Posted for the upcoming PopUpHood Grand Opening Events!
Til' next time friends-
Sincerely,
-John and Piper Britannica Haybail
aka The Haybails.